Starting today, Rehan Electronics is proud to let you experience our new website. The website is based on a new Brand Identity, shared between Rehan Electronics and its Dutch sister company Van Lent Systems.
Most striking aspects of this redesign will be the flat design, big colored areas, stark contrasts, a heavy influence by our brand color Rehan Purple and a strong emphasis on typography.
As a - amongst others - Low-Vision product engineering company, typography that is optimized for visually impaired was one of the main focusses of the redesign. To accomodate to this audience we chose a font with a strict uniformity: Helvetica Neue. Other aspects that make text bodies easier to read are left aligned text, bolder texts, balanced line lengths and a greater line spacing.
Our new logo is comprised of simple concentric, geometric shapes and seemingly unstyled text. This creates an easily recognisable logo that stands out and breathes in white space. The logo is centered at the center of the right, filled semicircle.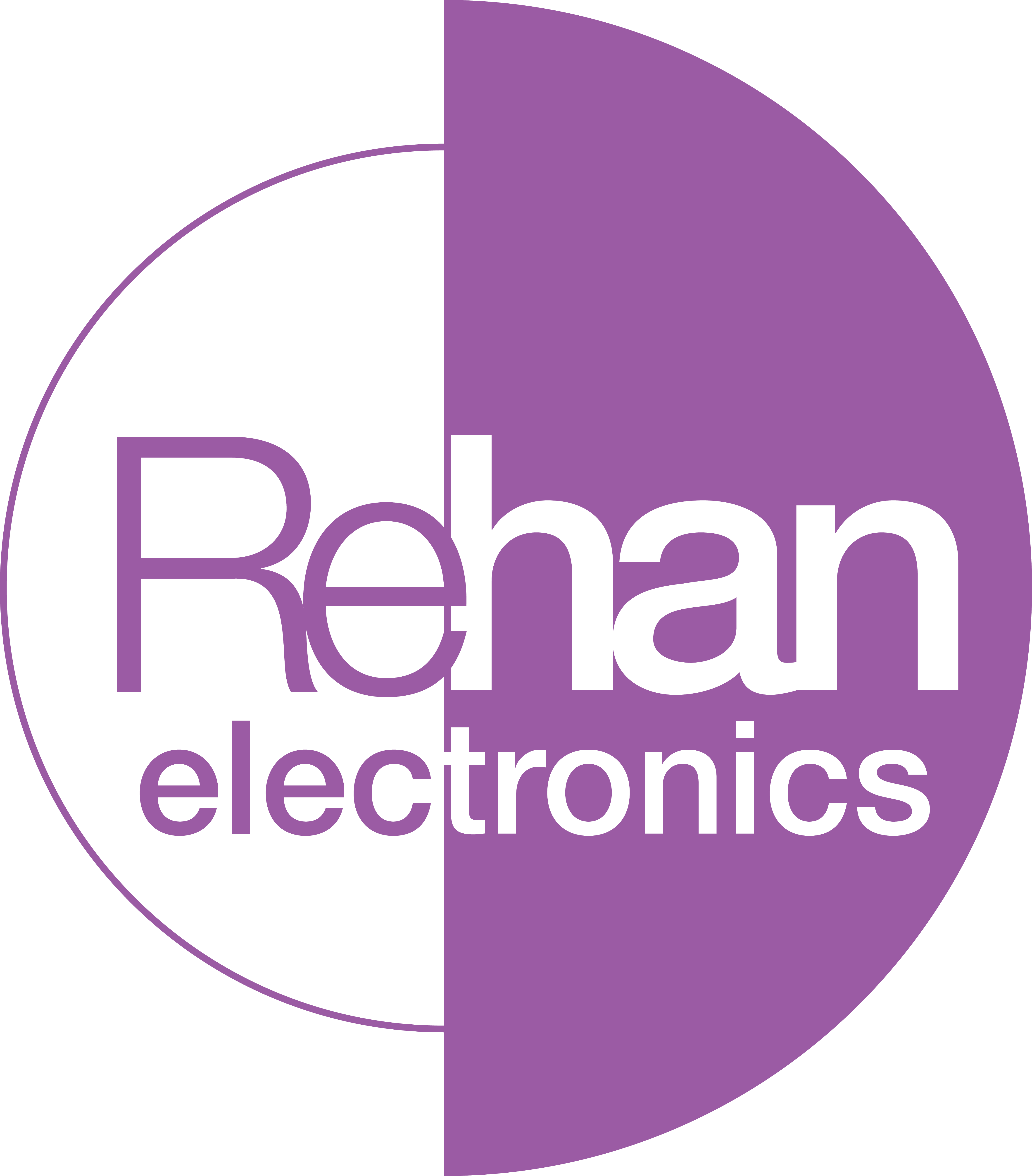 We hope you enjoy using this website and we are look forward to doing business with you. If there's any idea or suggestion, you can always fill out our feedback form in the Contact section in the main navigation bar at the top of your screen.